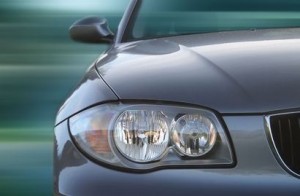 We offer equipment financing & leasing for startups and established businesses nationwide. We have a number of programs including $1 Buyout, Fair Market Value, 10% Purchase Option and 100% Remodel Financing. At Business Funding Engine.com we fund when manufacture financing, banks, or the SBA can't regardless of market conditions.
With Business Funding Engine.com you can avoid the red tape and restrictions you find with traditional loans. Although banks and other lending institutions offer financing options, they typically implement conservative guidelines making it much more difficult and time consuming during the application process.
We pride ourselves in 48-hour approvals and funding in 5-15 business days. Finance computers, vehicles, signage, and all sorts of other equipment you use in the course of business. Don't use your credit lines, loans, or free cash for equipment. Equipment is the easiest type of funding to obtain, because lenders consider the equipment to be the collateral.
Typical Items You Can Finance
Furniture, Fixtures, Millwork, Signage
Computers, Printers and POS Systems
Vehicles, Trucks and Vans
Kitchen and Restaurant Equipment
Heavy Machinery
Spa, Salon, Manufacturing and Medical Equipment
Benefits of Our Equipment Financing Program
One of the main advantages of leasing over purchasing equipment is that it is a significantly less expensive option to take. Advanced payment for a lease is much smaller than the 10% + down payment needed for a loan. In addition, the monthly lease payments can be less than what your loan payments would be.
Other Equipment Finance benefits include:
Potential tax write-offs
Build business credit
Preserve working capital
No large upfront costs
Fixed monthly payments for better cash flow management
Why Choose Business Funding Engine.com for Equipment Financing
When you select B.F.E. you get a company that offers:
Approvals within 48 hours
Funding in 5-15 business days
24-60 months terms
100% financing
Fixed monthly payments
Simple documentation
Funding ranging from $5,000-$2,000,000
We will have a funding specialist walk you through the application process. Feel free to apply for equipment financing online and get the process started.
For more information on equipment financing, contact us today, or to get started now, apply online by filling out our pre-qualification form.
All It Takes is a Phone Call or Email to Obtain the Cash You Need
With Business Funding Engine.com, if you own a business or have a desire to be in business for yourself, we can help you succeed. Talk to our business credit experts to determine the most advantageous business funding strategy for you. It's our specialty.